Location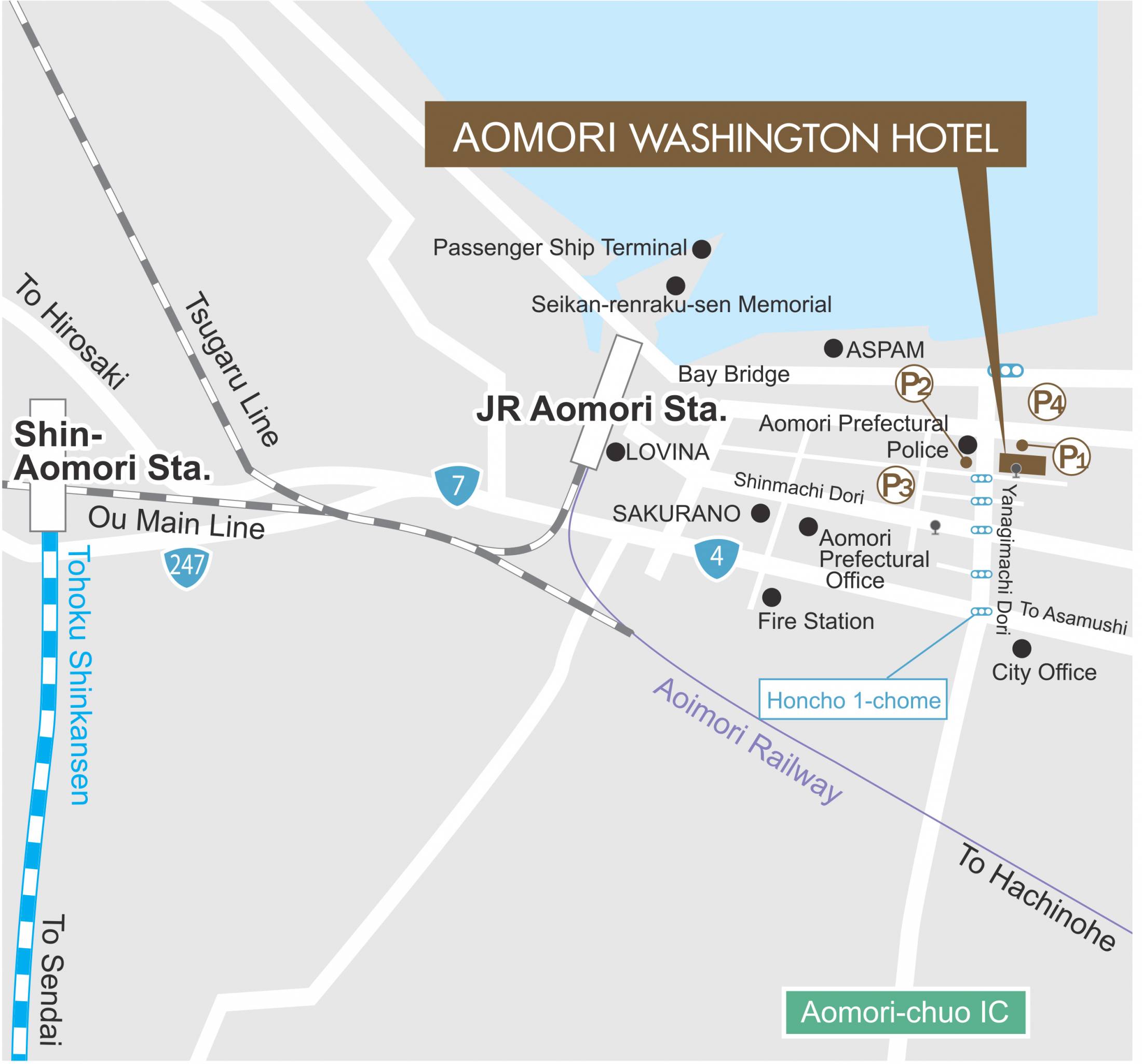 Aomori is the northernmost Prefecture on the island of Honshu, the main island of Japan. Aomori Washington Hotel is located in the center of the city of Aomori, (Google Map) located a 3 minute drive from JR Aomori Station and a 15 minute drive from JR Shin-Aomori Station. It is the perfect base for both business and leisure visitors to travel to other various spots in Aomori.
From Sendai Airport
About 5.5 hours by car.
About 3.5 hours by train.
From Aomori Airport
About 30 minutes by car.
About 40 minutes by buses bound for Aomori Station.
From JR Aomori station
About a 15 minute walk.
About 3 minutes by car.
From Shin Aomori Station (Tohoku Shinkansen)
About 15 minutes by car.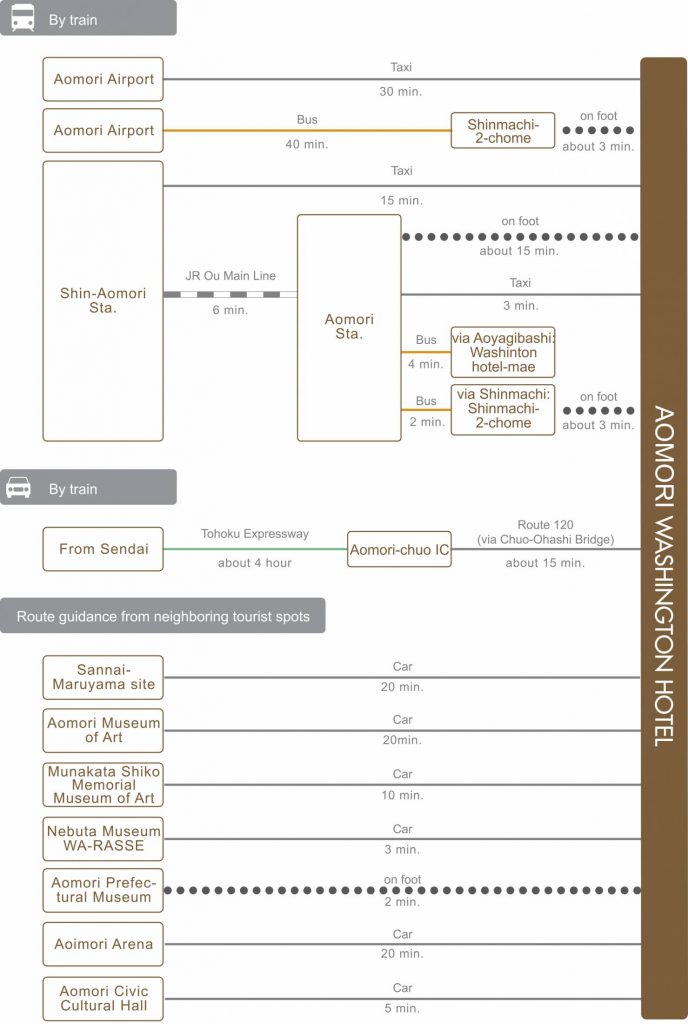 https://aomori.washington-hotels.jp/wp-content/themes/fujita-subsite/img/icon-map-marker-washington.png